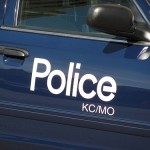 Police in Kansas City continue to investigate after they received a call of a body in a trunk. A 12-year-old boy discovered the body of his father in the truck of the car. The victim is believed to be in his 50's.
The vehicle was parked in a parking garage at 6th and Central in the downtown area.
Investigators have said the death is considered suspicious.