RAY COUNTY, Mo. — A boil order issued last Friday in Henrietta was lifted Monday morning.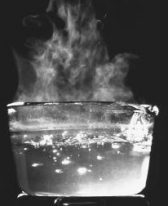 According to a release from Henrietta city officials, the damage to a water main broken last week as BNSF Railroad crews were repairing a track and noticed a leak from a water meter has been repaired.
Residents of Henrietta can once again use tap water for consumption, cleaning and cooking.