CLINTON COUINTY, Mo — A 72-hour boil order has been issued by the Public Water Supply District Number 4 in Clinton County.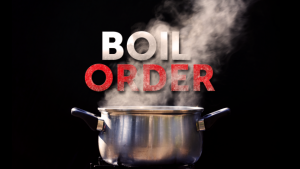 The order comes as a result of a large water main break on Thursday.
Customers residing on Pennsylvania and 248th Streets north on Mule Barn Road off of 248th will be affected by the order.
In addition, Highway 116 and Stonum Road, Bittersweet Lane, Fagan Lane and 256th Street are included in the areas affected. As are Brooklyn Road, Northbound 69 Highway from Highway 116, 264th Street, 261st Street and 172nd Street.
Anyone in the affected zones should bring any water used for cooking or consumption to a rolling boil for at least five minutes before use.
Officials say the order will remain in effect until 6:30 p.m. on Sunday.