PETTIS COUNTY, Mo. – A Sedalia man, arrested Tuesday morning, January 26, 2016, is being held until he can post bond in Pettis County.
According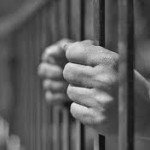 to the Sheriff's arrest report, Jonathan M. Walters, 23, was taken into custody just before 10:30 a.m. for felony possession of marijuana, misdemeanor possession of drug paraphernalia and misdemeanor receiving stolen property.
Walters is being held in lieu of $7,500 cash or surety bond.