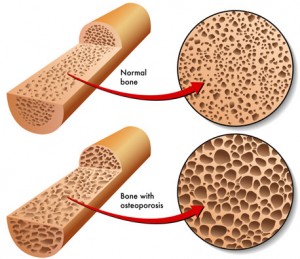 A study out of the MU College of Human Environmental Sciences suggests a correlation has been found between high-impact activity, and bone density in men.
An associate professor with the Department of Nutrition and Exercise Physiology, Pamela Hinton, says the risk of osteoporosis is high in men, partly because they are less likely to be diagnosed, and mortality due to fracturing rates are high.
A recent study conducted by Hinton suggests high impact activities, such as jogging or tennis, contribute to higher, and healthier  bone density.
Bone mineral density during adolescent growth was considered important, according to the study.  However, 'bone loading' activity undertaken by older men also had a positive impact on improving bone density.
"Physical activity-associated bone loading during adolescence and young adulthood is positively associated with adult bone mineral density in men."  The study was published in the American Journal of Men's Health.