BOONE COUNTY, Mo. — An accident on State Highway 124 in Boone County resulted in injuries for a driver from Mexico, Mo.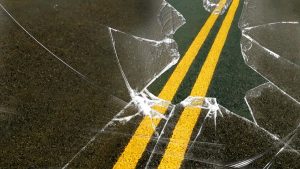 The Highway Patrol reported responding to Missouri State Highway 124 at Little Creek Road around 4:45 p.m. Thursday in Boone County to reports of a two-vehicle crash.
An investigation found that a southbound vehicle driven by 28-year-old Kirubel G. Hailemichael, of Columbia, swerved into the northbound lane of traffic to avoid a parked vehicle.
A second car operated by 49-year-old Mexico, Mo. resident Deon M. Love was traveling north and truck the side of Hailemichael's car, causing both vehicles to run off the side of the highway.
Love received minor injuries during the collision. He was taken to Boone Hospital for treatment.