BOONE COUNTY, Mo. – One of three defendants alleged to have broken into cars in Centralia has a preliminary hearing in Boone County today.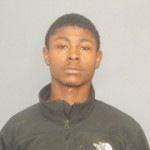 Michael O. Glasgow, 18, of Columbia is charged with three felony counts of stealing a firearm and two counts of receiving stolen property after allegedly being taken into custody while in possession of items stolen from several vehicles.
Glasgow, who is to appear at 9:00 this morning, is being held without bond at the county jail.