COLUMBIA, Mo. — A county-wide mask order is in effect at midnight for Boone County, as the area is seeing a spike in COVID-19 cases.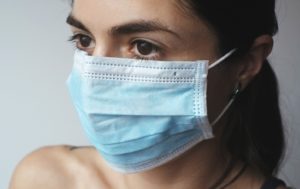 According to the Boone County Public Health, the mask order will be in place until Dec. 8 at 11:59 p.m.
Under the order, everyone 10 years of age and older that is within Boone County outside of Columbia city limits will be required to wear a mask.
"The County Commission has great concern for our citizens, our health care professionals and our medical facilities. We are facing issues we have never seen or could have dreamed up.  Everyone needs to do everything they can to protect themselves and the people they come into contact with from the COVID-19 virus. We will eventually be through this but right now is no time to ignore our individual responsibilities," said Presiding Commissioner Dan Atwill.
Fines for being convicted of going against the order will not exceed $15 for an individual and $100 for a business or nonprofit entity. The City of Columbia's current order remains unchanged and in effect until Dec. 8 unless otherwise extended, rescinded or modified.
The Boone County Commission voted 2-1 to endorse the mandate Tuesday morning.
The full order can be found at https://www.como.gov/CMS/pressreleases/view.php?id=7153&tbiframe=1