BOONE COUNTY, Mo. – A Tennessee teenager is in custody after being stopped in a stolen vehicle in Boone County Friday.
Around 4:19 yesterday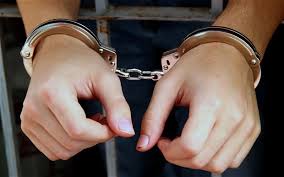 afternoon, Boone County Deputies received an alert from a license plate reader system in the area of Interstate 70 regarding a stolen vehicle from Tennessee. When deputies conducted a traffic stop on the vehicle, Savannah Roller, 18, was detained. A search of the vehicle revealed a small amount of marijuana, drug paraphernalia and a set of "brass knuckles". Roller is accused of first degree tampering with a vehicle, possession of an illegal weapon, unlawful use of paraphernalia and possession of marijuana.
Her total bond comes to $6,000 cash.