BOONE COUNTY, Mo— A Monday evening incident in Boone County left two people injured and another behind bars.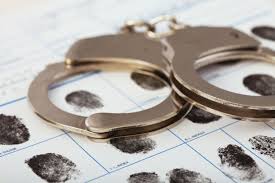 According to the Boone County Sheriff's Office, Deborah Barr, 51, was taken into custody after a short resistance and fight with a deputy at 7:08 p.m. Monday, November 30, 2015.
Barr initially hit multiple mailboxes and a vehicle driving in the 700 block of Easter Lane. She then proceeded to leave the scene of the crash. Barr then hit another vehicle on I-70 Drive Southeast near Wester Lane causing injuries to an adult and juvenile in the vehicle. Both the injured occupants were taken to a local medical facility with non-life threatening injuries.
When deputies apprehended the intoxicated Barr, she resisted arrest and punched a deputy. Barr is now charged with felony leaving the scene, misdemeanor leaving the scene, 2nd degree assault, resisting arrest, 3rd degree assault on a law enforcement officer, C and I driving involving an accident, and failure to maintain proof of financial responsibility.
Bond is set at $19,864.50. Formal charges are currently pending.