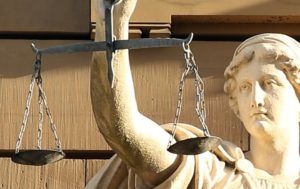 JEFFERSON CITY, MO – A Boonville woman, guilty of engaging in a high-speed chase, and discharging a firearm along I-70, was sentenced today in federal court.
Prosecutors say, Victoria Ann Buol, 27, of Boonville, was sentenced to 10 years in prison Monday, after pleading guilty last year to three counts.
The pursuit, in April of 2016, on the interstate lanes, involved shots fired at law enforcement, and at semi-trailer trucks in an effort to cause an accident that would block pursuing vehicles.
Buol pleaded guilty to the destruction of three vehicles, including two semi trucks, and possession a stolen firearm. A co-conspirator, Russell Moore Jr., of Fulton, was sentenced in 2019 to 30 years in prison for his role in the incident.