A 29 year old Carroll County man is facing one felony and two misdemeanor charges after losing his temper last Tuesday, April 21st.
Probable cause and complaint forms indicate Keith Morgan Rulo has been charged with unlawful use of a weapon, 3rd degree domestic assault, and 2nd degree tampering with a motor vehicle after assaulting a female victim at their common residence in Bosworth. Allegedly Rulo also incapacitated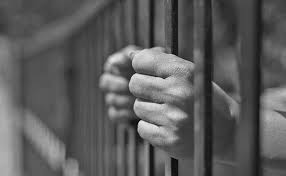 her vehicle so as to render her without an escape and pointed a loaded 410 shotgun at her while making threats in front of their shared children.
Reports indicate Rulo had also threatened a "shooting spree."
Bosworth School did go on lock down for approximately 30 minutes due to this situation but the Superintendent said there was no suspicion that the violence would boil over to the school. Reportedly, it is school policy to go on lock down if that sort of incident occurs in city limits.
Bond has been set at $15,000 cash or corporate surety. Rulo will appear for a hearing in the matter on April 29th.