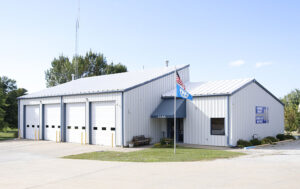 CARROLL COUNTY — A kind gesture on Facebook for Carroll County Ambulance District staff is generating support for current EMTs who'll lose their full-time status — and their employee benefits — starting Oct. 1.
"I posted that I was putting together a little project to support our paramedics and EMTs. There was a huge outpouring of support from the community, and so it got bigger and bigger. It's been a blessing," Bosworth Superintendent of Schools Lachrissa Smith says.
The response to the post has brought more than $800 in cash, along with gift cards donated by local businesses for the six full-time EMTs, as well as the two former paramedics who were recently fired. Smith says she and her husband, North Central Carroll Fire District Chief Billy Smith, know the CCAD EMTs well, as some are members of his fire department. Chief Smith also works part-time at the ambulance district, she says.
"This wasn't just my effort," Smith says. "I pitched it and people ran with it, because these guys need some love."
Smith and other volunteers plan to deliver gift baskets next week. Those who would like be part of the effort, can contact Smith on her Facebook page or stop by her house, she says.