CHILLICOTHE, Mo. — For the 6th year Boy Scout Tr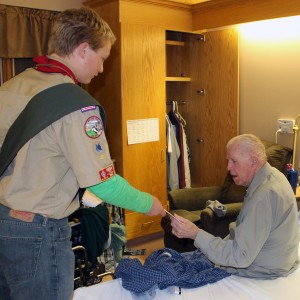 oop 121 from Chillicothe delivered Christmas cards to the Veterans at the Cameron Veterans Home.
The troop met for dinner and was then escorted by the Clinton County Sheriff's Department.
Scoutmaster Chris Ruppel says "it is always a wonderful evening of friendship and fellowship."
Ruppel adds that the boys learn what it means to be a veteran and give back to those who have served.