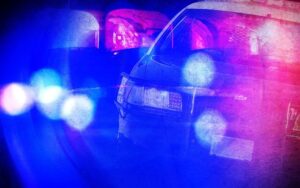 BRAYMER, MO – Braymer residents were involved in a vehicle collision Monday night in Caldwell County.
State troopers were called to Catawba Drive, four miles north of Braymer, where Ashlee Smith, 37, of Braymer was found badly hurt. The incident report says a van in which she was a passenger struck another vehicle in the vicinity of a stop sign. A Dodge Ram allegedly drove into the path of the vehicle driven by Seth Smith.
Ashlee Smith was transported to Liberty Hospital with serious injuries.