UPDATE: (08/24/16) 9:55 a.m. A KMZU listener has reported, and the Highway Patrol confirms that U.S. 24 at Route 41 in eastern Carroll County is open.
Both lanes were blocked for about an hour as crews removed a pick-up truck from underneath part of a semi. There is no official word on injuries at this time.
Traffic has reportedly returned to normal.
UPDATE: (08/24/16) 8:49 a.m. The Missouri Highway Patrol reports two units are en route to the scene, just west of DeWitt, Mo. Both lanes of Highway 24 are currently blocked at this time. Motorists should avoid the area.
A KMZU listener reports that the wreck actually involves a pick-up and semi. The pick-up is reportedly jammed under a part of the semi. The caller also reports Route 41 is accessible from eastbound U.S. 24, but 24 westbound is blocked from Route 41.
KMZU News will let you know when the highway opens back up.
CARROLL COUNTY, Mo. – KMZU has received reports of a crash in Carroll County.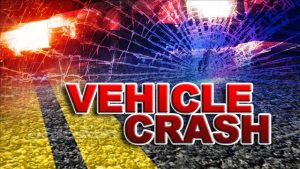 The report indicates the accident is located at 24 highway and 41 highway, just west of DeWitt and northwest of the McKinny Conservation Area. The accident reportedly involves a semi truck and a car. The extent of the injuries is not known at this time. A listener reports there is possibly a person trapped inside their vehicle.
Crews are en route to the scene to assess the situation, please use caution if in the area.