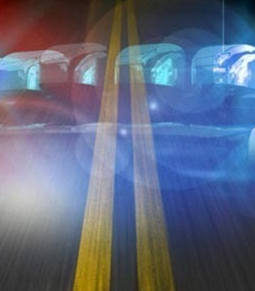 UPDATE:  10 p.m – Missouri Highway Patrol was at the scene of a single vehicle crash in Johnson County Friday afternoon.
Traffic was stalled on eastbound 50 Highway west of NW 250th Road after an SUV towing a camper ran off the roadway, and into a fence. A crash report by troopers indicates Life Flight transported Obadiah Campbell, 25, of Bland, to research medical Center with serious injuries. He was the listed driver of the vehicle, and reportedly was not wearing a seatbelt during the crash.
JOHNSON COUNTY, MO – Reports were received before 6 p.m. of a single vehicle crash on eastbound 50 Highway in Johnson County.
Missouri Highway Patrol are at the scene of that crash, reportedly west of 250th road in Western Johnson County. Preliminary reports indicate an SUV pulling a camper wrecked off the side of the road. A possible life flight may also be in execution. No official word has been received regarding traffic impact or injuries.  Eyewitness reports indicate eastbound traffic was backed up to nearly 131 junction just before 6 p.m.
Motorists should expect delays and use caution approaching the area.
Look for updates.