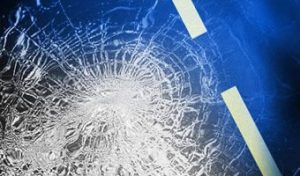 UPDATE:  9 p.m. – A crash report by the Missouri Highway Patrol says, the crash occurred as a result of one driver turning onto Highway 24 from Garr Road.  The vehicle, driven by Larry Nadler, 80, of Higginsville, was struck by a westbound vehicle.  Driver, Jacquline Maxwell from Concordia received minor injuries and was taken to Lafayette Regional.
UPDATE:  5 p.m. – Missouri Highway Patrol has confirmed the scene has been cleared.  The identity of those injured, and severity of injuries has not been released.
LAFAYETTE COUNTY, Mo – Reports of a three vehicle crash on 24 Highway were received approximately, 4:00 p.m., Wednesday August 31, involving a possible injury and entrapment.
Reportedly the crash occurred at the intersection of Garr Road just west of 213 Highway.  Emergency Services are currently on scene, and officials are directing traffic.  There are no lane closures currently.
Check for updates.