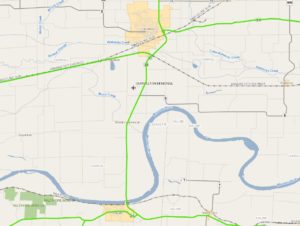 CARROLLTON, MO – MODOT's website indicates Highway 65, between Carrollton and Waverly is back open.
MODOT representatives said crews were working Wednesday to open the road, and also into Thursday morning, to ensure all safety conditions were met before allowing traffic through on 65.
The roadway had been closed due to flooding since Oct. 2, 2019.
The road was shown open on the website at approximately 7:45 a.m. Thursday.