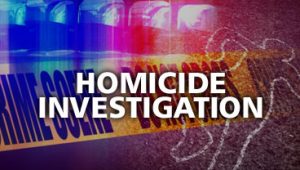 SLATER, Mo.- The Slater Police Department, Saline County Sheriff's Office and the Missouri State Highway Patrol Division of Drug and Crime Control are investigating a homicide that reportedly occurred in Slater during the early morning hours today, March 9.
According to a release from Sheriff Cindi Mullins of Saline County, the incident took place at a residence in the 900 block of Jenkins and the victim is being identified as 31-year-old Lance Gibson.
Details regarding a possible suspect have not been released.
A post on Facebook from the Slater School District indicates that due to the ongoing investigation, all schools are exercising a soft lock effective immediately. The post also states no one will be allowed in or out of buildings which will affect high school open lunch and the decision is strictly a preventative measure.