UPDATE: 3:30 p.m.- Crews have cleared the scene at 100 E 3rd street in Henrietta, however emergency personnel are still on scene at the accident in Wood Heights.
A MSHP dispatcher did not give an estimated time frame for how long crews will be in that area. Please continue to use caution if you plan on travelling on 10 highway between 10th street and Ridgeway Drive.
Watch for more, we will continue to update as the incident progresses.
KMZU has just received reports of multiple accidents in Ray County.
A dispatcher with Missouri State Highway Patrol confirmed two different accident scenes.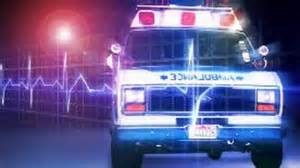 In Henrietta at 100 East 3rd street there has been a motor vehicle accident, EMS crews are responding to that scene as a precautionary measure.
Also on Highway 10 in Wood Heights, reports indicate there are 3 to 4 vehicle involved in an incident between 10th street and Ridgeway drive on 10 highway, however it is unclear at the moment if they are separate incidents or one collision.
If you are travelling in either area please use extreme caution as emergency personnel are on scene and will be in the roadway until the site has been cleared.
Again those locations are 100 East 3rd street in Henrietta and the other scene is in Wood Heights on 10 highway between 10th street and Ridgeway Drive.
KMZU will continue to follow the incidents and bring you more information as details are made available.