UPDATE: 07/13/17 11:46 A.M. — The Highway Patrol told KMZU News that the accident is off of the roadway and traffic is flowing normally.
LAFAYETTE COUNTY, Mo. — The Missouri State Highway Patrol has confirmed a crash on Interstate 70.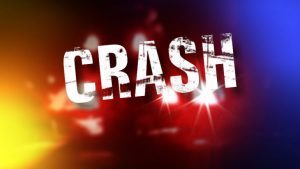 The accident happened just before 11:20 p.m. Thursday, according to reports.
A spokesperson for the Highway Patrol told KMZU News Thursday that emergency personnel were en route to the 31 mile marker on Interstate 70 at Route D near Bates City.
The crash occurred in the westbound lanes and could be affecting traffic flow, however the Highway Patrol had not yet been able to confirm if the roadway was blocked when this article was initially published.
It is not clear how many vehicles were involved or if any of the occupants sustained injuries.
Drivers in the area should be careful as delays could result from the crash.
This story is still developing. Refresh this page for the latest update.