UPDATE:  5:00 p.m. – The crash resulted in minor injuries for a resident of Kansas City. 
Lester N. Gardner, 70, traveling eastbound, went off the left side of the roadway and hit a median post, according to a crash report submitted by MSHP. 
Gardner was taken to I-70 Medical with minor injuries.
The '97 Chevy Tahoe overturned in the crash, and was considered a total loss.
UPDATE: 12:50 p.m.– The scene of a one vehicle accident in Saline County is now cleared and motorist activity has returned to normal. Complete details pertaining to the incident will be updated once a crash report has been released.
UPDATE: 11:08 a.m.- MSHP is reporting one person has been transferred to a local medical facility for treatment of injuries. The extent of those injuries are currenlty unknown.
A Tow unit is in route. A dispatcher noted traffic will continue to be slow moving as both left lanes of east and west bound traffic remain closed for the removal of the vehicle. An estimate of time for the complete re-opening of the interstate is unknown at this time.
SALINE COUNTY, Mo— KMZU has received reports of a motor vehicle crash on Interstate 70 at the 77.2 mile marker at the Blackwater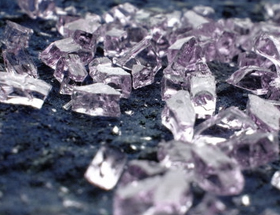 River Bridge.
Initial reports have indicated the vehicle may be on its side in the median and traffic steadily backing up.
A dispatcher with the Missouri State Highway Patrol has confirmed troopers are in route however details are not yet known.
If you are travelling in that direction, caution is advised. Again this is on I-70 at the Blackwater River Bridge near mile marker 77.2.
KMZU will continue to monitor the incident and bring you more information as details are made available.