CARROLL COUNTY, Mo. — A wreck involving a semi on 65 Highway in Carroll County has reduced the highway to one lane.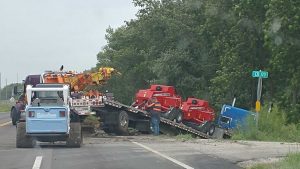 According to a spokesperson for the Missouri Highway Patrol, the crash was reported around 10:30 a.m. Monday on Highway 65 near County Road 180, about ten miles north of Carrollton.
The accident reportedly involved a semi and a pick-up truck.
No injuries have been reported, however the crash is blocking one lane of the highway.
The scene could take up to two hours to clear and drivers in the area should exercise caution and plan alternative routes if possible.
This story is still developing. Refresh this page for the latest update.