CONTINUALLY UPDATING- WATCH FOR DETAILS
UPDATE: 07/10/15 12:35 p.m. — Tara Cochran and Tommy Davidson appeared in court Wednesday, July 8. According to court documents, both hearings were continued until Wednesday, July 15, 2015 at 10:00 a.m.
Unconfirmed suspect, Jeramy Davidson's whereabouts are still unknown at this time.
---
UPDATE: 06/23/15 2:00 p.m.- After further investigation, KMZU has confirmed the female suspect as Tara Cochran,
27, of Kansas City, KS. She was arrested on the charges of felony resisting arrest, three counts of felony attempted stealing, two counts felony assault, felony tampering with a motor vehicle, felony Leavenworth County, KS warrant, property damage, driving while intoxicated (drugs), driving while suspended, two counts leaving the scene of a crash and careless and imprudent driving involving a crash. After prosecution involvement, Cochran now faces formal charges of 2nd degree property damage, two counts of leaving the scene of an accident, two felony counts of resisting arrest for a felony, one felony count tampering with physical evidence in a felony prosecution, three felony counts of tampering with a motor vehicle, and three felony counts of 2nd degree attempted robbery. Cochran is being held on a $150,000 cash only bond. Her first court appearance is slated for 10 a.m. on July 8th.
One of Conchrans' alleged accomplices was also taken into custody. Tommy L Davidson, 56, was the first suspect to
be arrested during the June 22nd incident. He is now formally charged with receiving stolen property, willfully fail or refuse to obey or resist a sheriff or deputy, leaving the scene of a motor vehicle accident, felony resisting or interfering with arrest for a felony, and felony 1st degree tampering with a motor vehicle. Davidson is now held in Lafayette County on a $75,000 cash only bond. He will appear for his first hearing on July 8th at 10 a.m.
The third suspect is still reported to be on the run. KMZU has received an alleged identification of this suspect as
Jeramy Lee Davidson, 24, of Kansas City, KS. He is described as a white male standing 5′ 9″, weighing around 140 lbs with brown hair and blue eyes. Again those are unconfirmed reports.
UPDATE: 06/23/15 8:40 a.m.- Lafayette County Sheriff's Office thanks the community and listeners for their continued vigilance and assisting in the search for the suspect, however they now believe he is no longer in the area. Anyone with details regarding the June 22nd incident is asked to contact the Lafayette County Sheriff's Office immediately at 660-259-3622 or local authorities by dialing 9-1-1.
UPDATE: 8:20 p.m.- An Odessa emergency dispatcher has confirmed the suspect is still at large. Listeners are asked to call 9-1-1 immediately if they have any information regarding today's incident.
UPDATE: 5:25 p.m.- Deputies have lost sight of one male who had been on foot. Lafayette County is advising listeners in the area to keep an eye out for a white male wearing an orange t-shirt and blue jeans. The suspects last known location was north of route TT and OO in Lafayette County. The female was also believed to have been apprehended. We will bring you more information as the details are revealed.

UPDATE: 5:15 p.m.- The latest reports indicate the male in custody was reported to have been driving a Lincoln. Allegedly a female driver was fleeing in a stolen pick-up with damage to the front drivers side, headed westbound towards Jackson County.
KMZU has received reports of a chase between Lafayette County deputies and two alleged car thieves. Initial reports indicate the incident began with 3 suspects break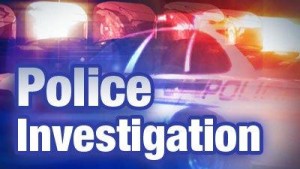 ing into a home and stealing two vehicles, however those are unconfirmed reports.
A dispatcher with the Missouri State Highway Patrol did acknowledge this incident however could not provide further information at the moment. The latest reports indicate one male suspect was in custody while a female was fleeing in a vehicle and one other male may have been on foot.
KMZU will continue to monitor the situation and bring you more information as details are made available.