UPDATE: 04/02/2016 11:20 p.m.: A car fire reported earlier today between Aullville and Concordia was fatal for the driver.


According to the crash report by the Missouri Highway Patrol, 37 year old Ryan M. Scott of Independence was eastbound on Interstate 70 at the 54 mile marker around 5:00 this afternoon. His vehicle traveled off the right side of the roadway and struck a tree. The vehicle caught fire and came to rest in a creek.

Scott was pronounced dead at the scene.
LAFAYETTE COUNTY, Mo. – KMZU has receiving reports of a car fire in the eastbound lane of I-70 between Aullville and Concordia in Lafayette County.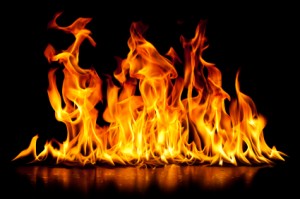 Police and fireman are on scene, but no other information has been released regarding injuries or road closures.
KMZU will continue to monitor the situation and bring you updates as they are made available.