CLINTON COUNTY, Mo— A KMZU listener has reported an 18-wheeler on fire in Clinton County.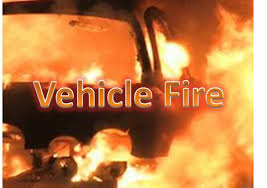 UPDATE: 2:20 p.m. (01/13/16)- Modot is reporting southbound lanes of I-35 at the Lathrop exit are expected to remain closed for approximately two hours for the clean-up of a semi fire.
All vehicles are being re-routed at exit 40 to I-69. 
According to a Missouri State Highway Patrol dispatcher, a tractor-trailer is in flames in the southbound lanes of Interstate 35 at the Lathrop exit.
Traffic is being re-routed through exit 40. If you are in the area or travelling that direction, be prepared to find an alternate route.
Emergency crews are currently on scene however injuries are still unknown.
Again this is at the Lathrop exit off of I-35 in Clinton County.
At this time, an estimate as to how long southbound lanes will be closed is undetermined.
KMZU will continue to monitor the situation and bring you updates as they are available.