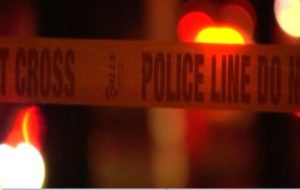 UPDATE: 11/6/2019, 4:07 p.m. — Odessa Police have announced the reopening of Highway 40. An official statement is to be released later.
===============================================================
ODESSA, MO – Law enforcement in Odessa is informing the public of an investigation into an explosive device reported in the 400 block of Old 40 Hwy.
Just after 10 a.m. Wednesday officers were dispatched to Parkside Inn upon reports of a device found inside an occupant's room. The hotel has been evacuated, and gas supply shut off to the building. Highway 40 has also been closed in Odessa.
EOD technicians are attempting to locate and identify the device, and determine appropriate containment measures.