UPDATE:  8:45 p.m.- An accident reported Wednesday afternoon, which blocked traffic for several hours on Hwy 13 in Johnson County, was fatal for a Marshall man. 
The Missouri Highway Patrol reported the four vehicle accident, occurring around 12:50 p.m. Wednesday, November 11, 2015, killed John W. Johnson, 47, when he was struck by a 2007 freightliner. 
Two vehicles, driven by Ember N. Johnson, 27, and Kimberly Leimkuehler, 45, both of Higginsville, were stopped in the southbound lanes of 13 Highway at 1150 Road when the freightliner, driven by Justin Kidd, 37, of Knob Noster struck the rearmost vehicle from behind.  After briefly leaving the road, the freightliner continued, hitting the pedestrian and a fourth vehicle driven by northbound motorist James White, 36, of Higginsville. 
Minor injuries were sustained by three occupants, while John Johnson was pronounced dead on scene. He was taken to Sweeney-Phillips and Holdren Funeral Home in Warrensburg. 
Ember Johnson, who sustained minor injuries, along with infant, uninjured passenger Molly Johnson were transported to Centerpoint Hospital. 
White was taken to Lafayette Regional for treatment of minor injuries
Kidd was transported to Western Missouri Medical with minor injuries.
UPDATE: 2:27 p.m.- A dispatcher with the MSHP has confirmed this is an injury accident however he could not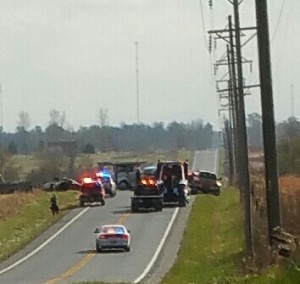 confirm how many people or vehicles were involved in the accident.
A KMZU rep was on scene at 2 p.m. and stated at least a dozen emergency vehicle were on scene. Both lanes of highway 13 are still closed and being re-routed to Route U and Route YY. 
The dispatcher did say the officers are working on clearing the scene but did not have an estimate on how long the roadway would stay shut down.
LAFAYETTE COUNTY, Mo— KMZU has received reports of a possible injury accident on 13 highway at the Lafayette County Johnson County line.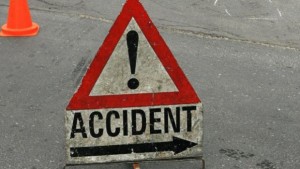 Unconfirmed reports indicate at least 3 passengers are involved in the accident including one child.
Missouri Highway Patrol has confirmed the accident and stated troopers are in route. Anyone travelling in the area is urged to use caution and find an alternate route if possible.
Again this is at the Johnson County Lafayette County line on 13 hwy.
KMZU will continue to monitor the situation and bring you more information as soon as details are released.