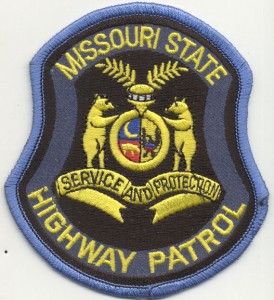 UPDATE:  4:15 p.m. – The MoDOT website indicates there is no longer any traffic hazard at the scene, and lanes should be open.
UPDATE:  3:00 p.m. – Missouri Highway Patrol reports they have left the scene, and estimate the debris should be cleared up shortly.  Missouri's Department of Transportation website indicates the lane closures are still in effect.
SALINE COUNTY, Mo. – A semi was reported overturned off the right side of westbound I-70 in Saline County at approximately 11:15 a.m. Wednesday, June 29, 2016. The Missouri State Highway Patrol is just now on scene.
The westbound lanes are open according to highway patrol dispatch, but drivers should still be aware of the distraction off the right side of I-70 westbound at the 63.6 mile marker and be prepared for slowing traffic. That is approximately one and a 1/2 miles east of the Emma, Mo. exit.
Crews are also working from the north outer road in that area and that roadway may be partially blocked, use caution in the area. There are no reported injuries.
KMZU News will keep on top of this situation until the scene is clear.