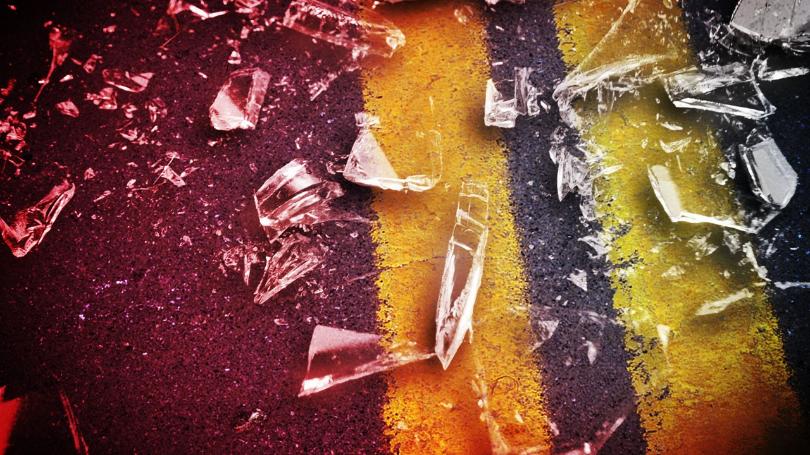 UPDATE: (04/20/18. 2:00 a.m.) – A collision between two tractor trailers that blocked the intersection of Highways 23 and 24 in Lafayette County, seriously injured one driver. KMZU reported on the crash that occurred around 7:12 Thursday night that involved a fire, an extrication and lifeflight. The Highway Patrol crash report says that Oleksandr Samodin, 22, of Hallendale Beach, Florida, was westbound on Highway 24, when he turned into the path of an eastbound vehicle driven by Michael Schwartz, 49, of Hettick, Illinois. Schwartz suffered a serious head injury when the vehicles collided nearly head on. Schwartz remains in critical condition at Research Medical Center.
WAVERLY, MO – Reports were received regarding an injury accident around 7:12 p.m. Thursday evening just west of Waverly at the intersection of 23 and 24 Highways.
Missouri Highway Patrol confirmed the accident.  The debris is currently blocking traffic and portions of the roads are covered with oil. Motorists should find an alternate route. Reports indicate two semi tractor trailers are involved. Life-Flight was also called to the scene and a possible head injury may have been inflicted on one occupant. Crews are bringing extraction equipment to the scene. One vehicle was also reportedly on fire.
Look for updates.