UPDATE: (10/10/16) 6:50 p.m. — According to a Missouri Highway Patrol Crash report at approximately 3:35 p.m. Kathryn L. Wamsley, 41, of Kingsville, was traveling east on I-70 in the left lane near the 32 mile marker when she made an unlawful turn into the emergency turn-around.
Two motorist behind her were able to avoid a collision by swerving into the right lane. The third vehicle driven by  Philip L. Weide, 55, of Montreal, was unable to move over to the right lane and unable to see what was happening. Weide tried to avoid a collision by swerving onto the left shoulder, where he struck Wamsley in the drivers side.
Wamsley taken to Centerpoint hospital with minor injuries. Passenger's Rachel Wamsley, 11, of Kingsville, and Savannah Poe, 10, were moderately injured. Two other passengers both age 10, Jolee Barron and Viola Aguilar suffered minor injuries. All four passengers were taken to Centerpoint hospital for treatment.

LAFAYETTE COUNTY, Mo. — KMZU received reports of a motor vehicle accident on eastbound I-70 near the 32 mile marker.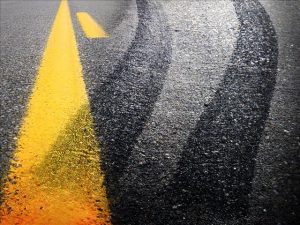 Highway Patrol has confirmed that there were two vehicles involved however are unsure of injuries at this time.
KMZU will keep you updated as more information becomes available.