UPDATE: 12:30 p.m.- A Firefighter with the Carrollton Fire Department has confirmed the blaze is out and fire crews are no longer on scene.
A KMZU listener has reported a vehicle fire on highway 139 in Carroll County.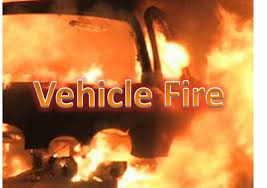 Reportedly, a truck is fully engulfed in flames on highway 139 at County Road 210, approx. 2 miles south of Hale. We have put a call into the Carrollton Fire Department and are currently awaiting confirmation.
If you are in the area please use caution and allow emergency crews plenty of space to work the scene.
We will continue to monitor the situation and bring you more information as the details as they are available.