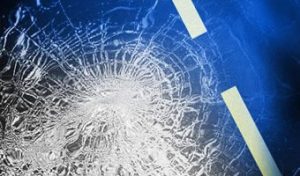 UPDATE:  (5:45 a.m., 9-20-16) – The crash injured two Florida residents: Nicholas Perez-Chavez, 9, who suffered moderate head-injuries and driver, Marvin Diaz, 36, had minor injuries.  Both occupants were taken to Fitzgibbon Hospital for treatment. 
UPDATE:  (5 a.m., 9-20-16) – Missouri Highway Patrol says the scene in now clear, but no information is currently available regarding the number of injuries or severity of the same.
SALINE COUNTY, Mo – Initial reports of a vehicle crash at the 82 mile marker in Saline County off the westbound lanes of I-70 were received at 2:45 a.m., September 20.
The crash has been confirmed by Missouri Highway Patrol, and they are currently unaware of any lane closures as a result of the crash.
Reportedly, at least one child suffered a head injury after being unrestrained in vehicle that flipped multiple times off the roadway.
Watch for updates.