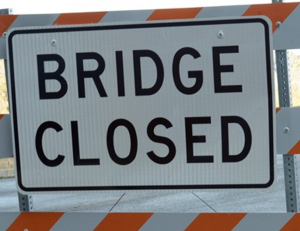 CARROLLTON, Mo. – Carrollton City officials announced Tuesday, January 10, 2017, the immediate closure of Shanklin Street from Mason Street, after the bridge on Shanklin was discovered to have advanced deterioration present.
Administrative Assistant Terry Bell reports that traffic on Mason will not be allowed to turn onto Shanklin while the repairs are conducted. The closure will extend approximately one or two blocks west from Mason.
The closure is indefinite at this time and the city will inform the public when repairs are complete.