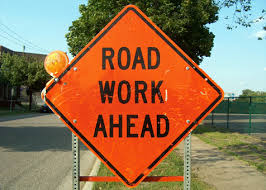 MARSHALL, Mo.- Beginning today, the Missouri Department of Transportation will shift I-70 traffic near Marshall, Mo.
Traffic on westbound I-70 will be shifted into a split configuration utilizing a lane of both eastbound and westbound bridges. Eastbound I-70 will stay in current pattern. This is phase 1 of a multi-phase bridge rehab project that will last through November.
The loop ramps from southbound Route 65 to eastbound I-70 and northbound Route 65 to westbound I-70 are currently CLOSED.
Traffic is detoured to Routes YY and J. The exit ramps from I-70 to Route 65 will remain open.
For more information visit the MoDOT's Traveler Information Map