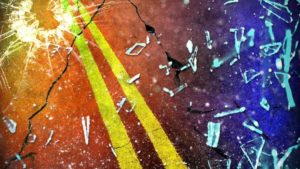 NEW CAMBRIA, MO – Snowfall Friday morning reportedly caused a vehicle accident in Macon County.
State troopers say Daniel Quinn, 53, of Brookfield was the driver of a vehicle that lost control a snow-covered portion of U.S. 36, eastbound, 2 miles west of New Cambria, and subsequently overturned off the left side.
Quinn was treated at Samaritan Hospital for moderate injuries.