BROOKFIELD, Mo. — Charges filed Tuesday in Linn County against a Brookfield man accuse him of child sex-related crimes stemming from an incident Monday.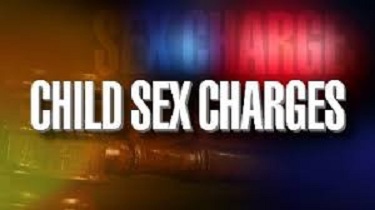 According to the probable cause statement filed in Linn County, Robert E. Jones III, 25, is accused of sexually assaulting a 14-year-old girl at a residence in Brookfield on Monday, February 19.
Police were notified by the victim's mother that Jones had assaulted her daughter Monday afternoon. The mother of the victim told officers Jones had been hired to come to her house to do yard work. He had told his employer he was saving money to go to Texas.
The victim was left alone with Jones for a short time as her mother ran an errand, and when she returned she found her daughter in tears. The victim told her mother that Jones had carried out sexual acts on her. According to the probable cause statement, Jones was aware of his victim's age.
Jones was arrested shortly after 6:00 p.m. Monday and allegedly admitted to sexually abusing his victim.
Jones is facing one felony count of second degree statutory sodomy and a second felony for child molestation in the fourth degree with a person less than 17 years of age.
He is currently held at the Macon County Jail on $100,000 bond, cash or surety allowed. He is slated to appear in a Linn County courtroom at 9:30 a.m. Tuesday to be arraigned.