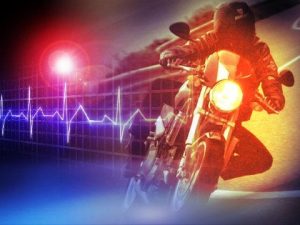 MACON COUNTY, Mo.– A motorcycle accident this morning in Macon County sent a Brookfield man to the hospital.
Highway Patrol reports the crash occurred on Lake Street, three-fourths of a mile north of Macon at 3 a.m. Corey Faiola, 32, was heading north when he lost control of his 2003 Aprilia motorcycle on a gravel roadway. The motorcycle laid on its side and Faiola was ejected.
He was taken to University Hospital in Columbia for treatment of moderate injuries.