BROOKFIELD, Mo.– The man who allegedly fired off a dozen or more shots at a Brookfield residence Monday evening has been formally charged.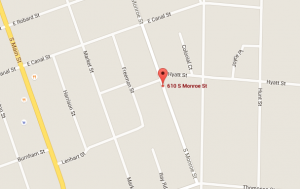 Danny Gardner, 51, of Brookfield, has been charged with one count of kidnapping, seven Felony counts of armed criminal action, and six Felony counts of assault on law enforcement.
According to a probable cause statement,  a nearby resident called the police department at approximately 6:20 p.m. after the suspect's wife came to his residence stating she had a black eye from the suspect throwing a phone at her. She stated she had been hiding because Gardner was shooting a gun in the house. The reporting party stated he could hear gunshots inside Gardner's home as he called dispatch.
Officers responded to the location and set up a perimeter around the residence. An officer saw Gardner exit the back (South) door of his residence twice. The officer noted Gardner had a long gun in his right hand and appeared to have a second long gun on a sling over his left shoulder. Gardner pointed the gun at officers and officer vehicles on several occasions.
Gardner said he would not be taken easy and not be taken in handcuffs.
A Highway Patrol crisis negotiator arrived on scene and made phone contact with Gardner.
During the conversation, the statement indicates Gardner told the Sergeant he would shoot any law enforcement officers he saw approaching his residence. Gardner pointed the gun at several other law enforcement officers stating he would kill them and did not care if their children had to go on welfare.
Gardner left the porch with a handgun and the Sergeant advised Gardner to put the gun down. He complied, and put the gun down at his feet. As officers approached, he reached down to pick up the gun. The "take down" team immediately responded and took Gardner to the ground.
Gardner was taken into custody at approximately 8:18 p.m.
After securing the suspect, officers did a search of the residence and found approximately 30 firearms along with numerous rounds of live ammunition along with approximately 50 spent/fired ammunition rounds along with several bullet holes in the television, a cell phone and front windows.
Gardner's wife was interviewed following the incident and stated Gardner had been drinking and would not allow her to leave the residence or use her cell phone. She stated Gardner smashed her cell phone and threw it at her, striking her in the face. She stated she hid in the bathroom from Gardner, who brought her back into the living room. She stated he started shooting at the television and she was able to leave the house.
A bond has been set for Gardner at $100,000 with court dates pending.