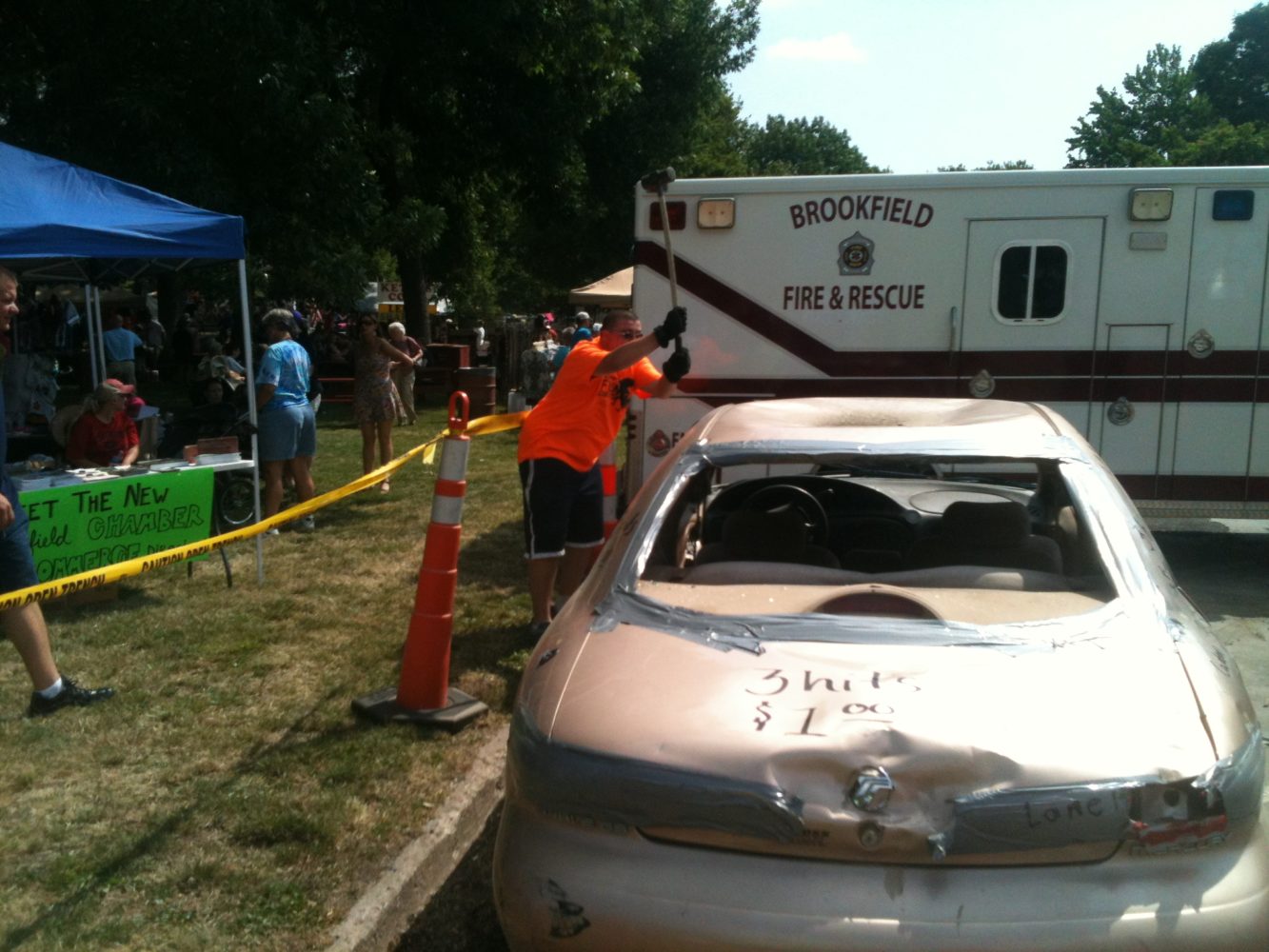 The public is welcome to get out this weekend and take part in Brookfield's Summer Fun Days.
The Brookfield Fire Department is holding a fund raiser during Summer Fun Days.
Folks can buy three swings at an old car for a dollar.
Proceeds go towards buying new uniforms and equipment.
In this picture taken by Terry Cashatt Saturday morning Matthew Moser of Brookfield takes a  swing.