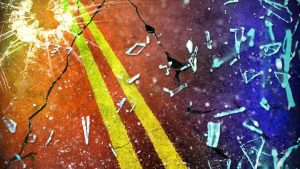 BUCHANAN COUNTY, Mo. — The Missouri State Highway Patrol has investigated a two vehicle accident in Buchanan County today.
According to the crash report, Kevin Murphy, 53, of Lee's Summit was stopped at a stop light on the I-29 northbound off-ramp at Frederick Avenue at 11:00 this morning. Tallon Privat, 16, of Faucett struck the rear of the vehicle driven by Murphy.
Linda Murphy, 51, an occupant of the first vehicle, reported minor injuries and was transported by EMS to Mosaic Life Care for treatment.