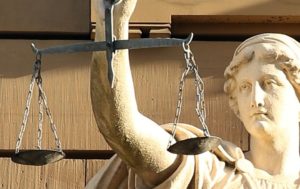 ST. JOSEPH, MO – A murder case, retried Friday by a jury in Buchanan County, led to the same result as a previous decision in 2016.
According to St. Joseph News Press, Angela Henderson, also known as Angela Mollett, was found guilty of murder, armed criminal action and evidence tampering in the death of Clinton Justice in 2012.
Henderson's attorney argued that testimony given to police had come from a person ultimately deemed unqualified to testify. Another issue was the contention by the defense that the state never proved Henderson had stabbed Justice, but only that she was present when he died.
She, again, received a sentence of life for murder, plus 28 years for armed criminal action and evidence tampering.