BUCHANAN COUNTY, Mo. — A standoff that lasted more than three-and-one-half hours in Buchanan County ended with the suspect surrendering to negotiators Tuesday morning.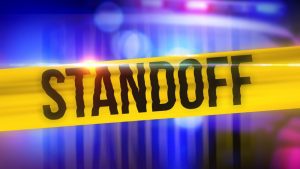 Deputies were called to a disturbance in the 3900 block of East Hill Drive in St. Joseph around 2:30 a.m. Tuesday.
Authorities said in a news release a man locked himself in a vehicle and threatened responding officers.
The Special Response Team was activated and negotiators began a conversation with the man. Around 6:00 a.m. Tuesday, the man gave up without incident.
The man is said to be undergoing a psychiatric evaluation at a local hospital. His identity is not being released at this time.