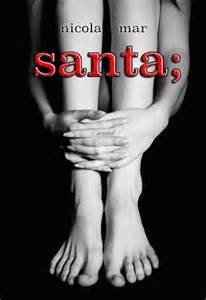 MISSOURI – Nicola Mar is an author and youth advocate for victims of childhood bullying. Mar recently published a book called "Santa;" that speaks to this issue.
In an interview with KMZU's Ashley Johnson, Mar explains why she was inspired to write a book on the topic of bullying.
Bullying is a serious issue and the repercussions for both the victim and the bully can last from childhood into adulthood. Nicola Mar explains that the effects of bullying can not only be psychological, but physical. According to Mar, a victim of bullying can suffer the physical affects of losing sleep, becoming anxious, poor nutrition choices such as over or under eating. As well as, self mutilation, like cutting themselves.
Mar states that her earliest memories of childhood were of the times she was bullied. She says that it affected her so greatly that she can still remember the instances, "like it was yesterday." This is one way, she states, that the affects of bullying last far longer than the immediate instance.
Mar also referred to bullying as a, "vicious cycle," because victims are usually afraid or ashamed to alert their parents or guardians as to what is going on. Young people are typically not comfortable discussing instances they find embarrassing with their parents, so Mar says parents and teachers should encourage children and teenagers to talk with the guidance counselors at school. Alerting an appropriate adult to the situation is the first step to finding a solution.
Mar thought of a creative way to use a portion of her books proceeds to benefit the fight against bullying. 10% of all of the proceeds of her book will go to an organization known as, Project Semicolon Inc. This organization is not a hotline, but simply a place where people can share their stories in an accepting environment.