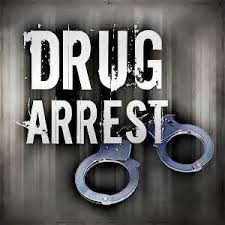 COOPER COUNTY, Mo – A man from Bunceton was apprehended Wednesday afternoon in Cooper County by Missouri Highway Patrol.
An arrest report names Kent N. Hurt, 38, as arrested by troopers for allegedly driving while suspended, and possession of a controlled substance, identified as methamphetamine.
Hurt is incarcerated at the Cooper County Jail in lieu of bond, and awaits the filing of formal charges.