NEWSMAKER for 4/2/20: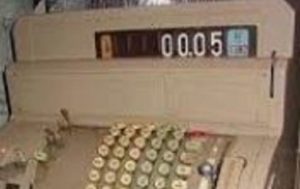 The implications of the declared coronavirus pandemic response are widespread, and unprecedented, especially with regard to the forced shutdown of portions of the private sector. Almost every locale is affected.
Anna Barlow is the director of the Carrollton area Chamber of Commerce, and says not only are non-essential businesses closing, and other establishments having to modify their business, but potential customers are less likely to frequent some establishments.  With residents doing their best to follow government guidelines, most businesses are financially suffering.
Barlow says although things look bad, there may be ways for each person to help their local economy survive.  She says, one of the most important, is contacting the business to find out how to provide support.  Some businesses will advise purchase of gift cards, which maintains some revenue flow.  Business insider suggests considering small business options rather than large online retailers, where possible, sharing information about the business online, which acts like advertising, or reschedule instead of cancel, and ordering takeout rather than skipping a potential restaurant meal.
There are also possible ways now for businesses to take advantage of government help, including business loans, recourse to Family Medical Leave funding, and federal rescue funding.
Barlow also says communication is important right now, and urges residents to visit the websites of local chambers of commerce, and businesses.