CHILLICOTHE, Mo. — A regularly scheduled meeting of the Chillicothe City Council is scheduled for Monday evening.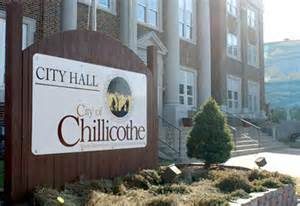 According to a tentative agenda, a number of items of business will be up for discussion.
Mayor Reed Dupy is expected to recommend appointing Pam Jarding to serve the remainder of the unexpired term of 4th Ward council member, currently held by Paul Howard, who will step down and be recognized at the meeting.
Following a report from the finance chairperson, council will consider a request from a citizen to hold a craft beer event on Webster Street between the Livingston County courthouse and Silver Moon Plaza March 8.
Council will also discuss amending a section of an ordinance regarding "designated flood plains" and will consider an ordinance regarding an agreement with Allegier, Martin and Associates for 2019 street projects in Chillicothe.
Police Chief Maples will then present updates on equipment changes in the police and fire departments before comments from the public, mayor, administrator and councilors are heard and the meeting adjourns to a closed session.
Monday evening's meeting of the Chillicothe City Council is scheduled to get underway at 6:30 p.m.