BATES COUNTY, Mo. – A Butler teen was seriously injured in a one vehicle crash in Bates County Saturday morning.
The Missouri Highway Patrol report says around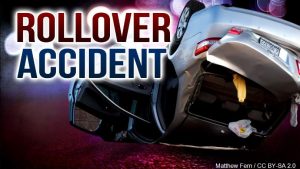 8:30, an eastbound vehicle driven by Kameron Williams, 18, crested a hill and became airborne on Route D, East of County Road Northeast 1003.
Williams lost control when the vehicle landed, traveled off the right side of the right side of the road through a fence, overturned and struck a tree.
Williams was flown to Overland Park Regional Hospital for treatment.