BLUE SPRINGS, Mo. – Hundreds of thousands of dollars in stolen tools and heavy equipment have been recovered at a rental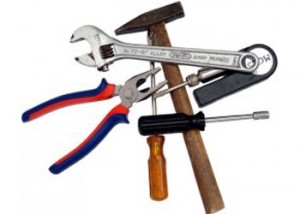 business in Blue Springs.
Tips about a tools stolen from a truck in Blue Springs resulted in a search warrant for Anderson's Rental and Sales, just outside the city limits, on Wyatt Road. The investigation by the Jackson County Sheriff's Office and Highway Patrol led to an employee who was purchasing stolen property with the owner's knowledge. Some items were reported stolen as early as 2014 and many items had been stolen from out of state.
Formal charges have not been filed.